concerto, que teve uma duração de mais de 2 horas, contou com o Monster Pit -que tem capacidade para cerca de 2000 pessoas, segundo fãs que receberam a "bracelete de acesso" para o recinto. Momentos antes da entrada do público para o estádio, Lady Gaga revelou via Twitter, que todas as noites será entregue ao primeiro fã, no início da fila, um colar como símbolo da chave que abre as portas do Monster Pit  e, em troca, esse mesmo fã assinará a verdadeira chave que será devolvida à artista, num total de 110 chaves.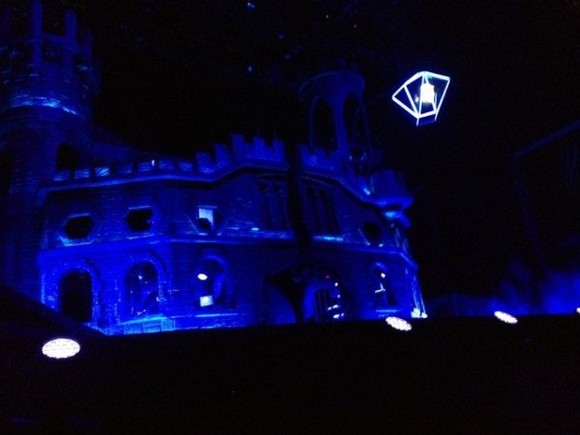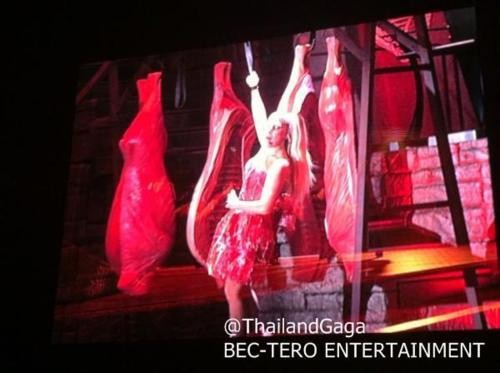 Os figurinos da digressão estiveram a cargo de Giorgio Armani, Versace e da  Haus of Gaga ; Joe Wilson foi o director musical e Richard Jackson o coreógrafo .  O DJ White Shadow, que trabalhou com Gaga em  Born This Way , foi o responsável pelo áudio dos  interludes .
Alguns componentes do castelo movem-se e a complexa iluminação está em constante mudança com a intenção de adaptar o palco a toda a  setlist  musical e ambientes que os adereços e figurinos sugerem. Esta digressão revela uma Lady Gaga mais sombria, e a sinopse do espectáculo conta a sua fuga alienígena com o objectivo de dar à luz uma nova raça. O Governo Coreano censurou múltiplas partes do espectáculo e por essa razão nenhum  interlude  foi passado, assim como a proibição do uso de alguns adereços.
 Set List:
ATO   I
Abertura (Interlúdio #1)
01. "Highway Unicorn (Road to Love)"
Hooker Film (Interlúdio #2)
02. "Government Hooker"
Interlúdio #3
03. "Born This Way"
Interlúdio #4
04. "Bloody Mary"
Interlúdio #5
05. "Bad Romance"
Interlúdio #6
06. "Judas"

ATO II
07. "Fashion of His Love"
08. "Just Dance"
09. "Love Game"
10. "Telephone"

ATO III
Manifesto of Mother Monster (Interlúdio #7)
11. "Heavy Metal Lover"
12. "Bad Kids"
13. "Hair" (versão acústica)
14. "Yoü and I" (medley da versão acústica com a do álbum)
15. "Electric Chapel"

ATO IV
Interlúdio #8
16. "Americano"
17. "Poker Face"
18. "Alejandro"
19. "Paparazzi"

ATO V
20. "Scheiße"
21. "Black Jesus ? Amen Fashion"
22. "The Edge of Glory" (medley da versão acústica com a do álbum)
23. "Marry the Night"
Podes ver em baixo algumas fotografias do concerto: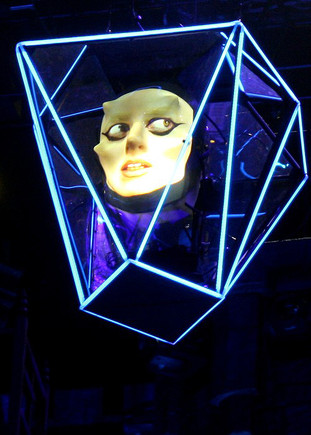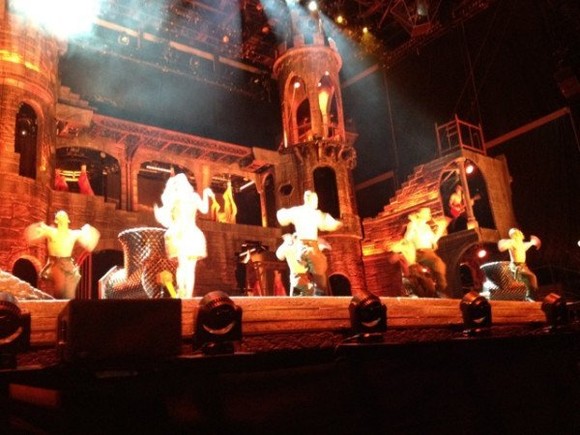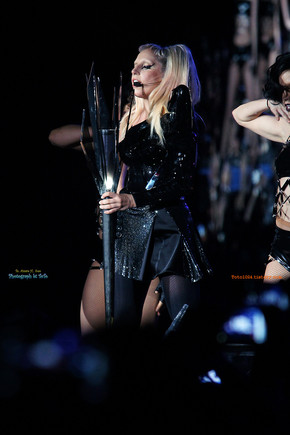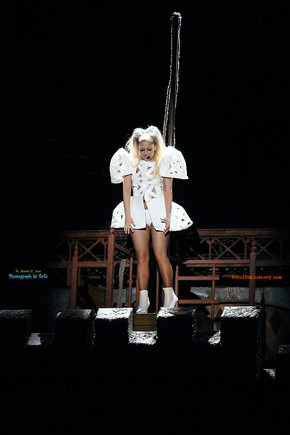 Videos :
Intro:
 http://www.youtube.com/watch?v=7EAarZqHc0c
Bad Romance:
 http://www.youtube.com/watch?v=CVZINN_Q_ZE
 http://www.youtube.com/watch?v=WmEzt1oVbBo&feature=youtu.be  
Bad Kid:
http://www.youtube.com/watch?v=S1_BEkT7fu8